If you are already using WooCommerce and Wave account. You can use the mapping feature to link the products or customers between WooCommerce and Wave.
Usecase:
For example, if you have a product named Mango on your WooCommerce store. You also have a Mango product in Wave. You have installed WooCommerce Wave Connector. If you run the bulk import, a duplicate Mango will be created in your WooCommerce site.
Why? Because even though the products already do exist on both the platforms but WooCommerce Wave Connector doesn't know that both products are the same.
With the Mapping feature, you can map Customers, Products, and taxes. It also gives you the flexibility to update data in WooCommerce and Wave at the same time without worrying about duplication.
Mapping:
1.Go to Wave Connector > Map.
2. The customer tab is open by default if you want to map Products or Taxes, select those tabs.
3. For each of the customer, product or tax on the left, Select the Wave equivalent from the list on right.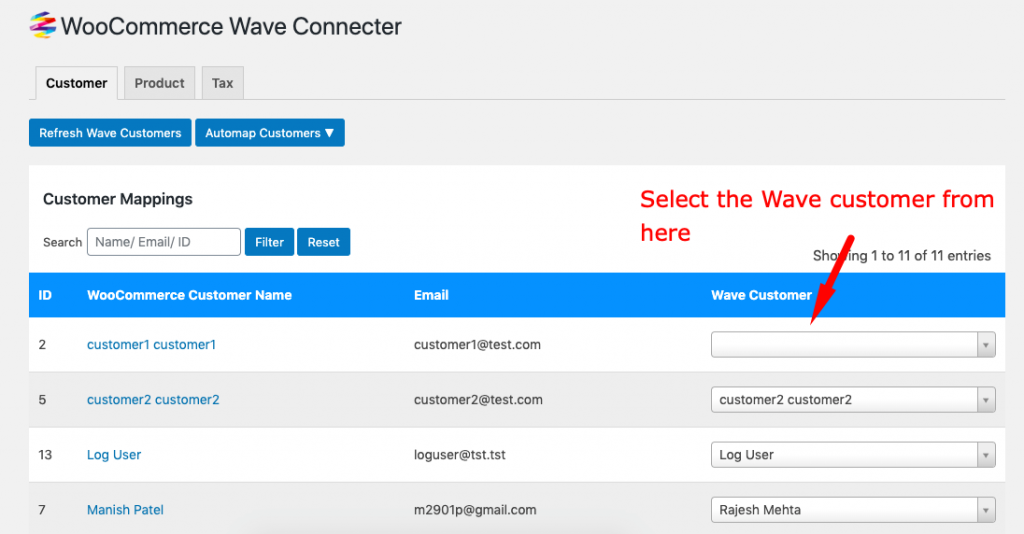 3. Click Save.
AutoMap
You can also automatically map Customers and Products by matching their email, first name, last name or display name.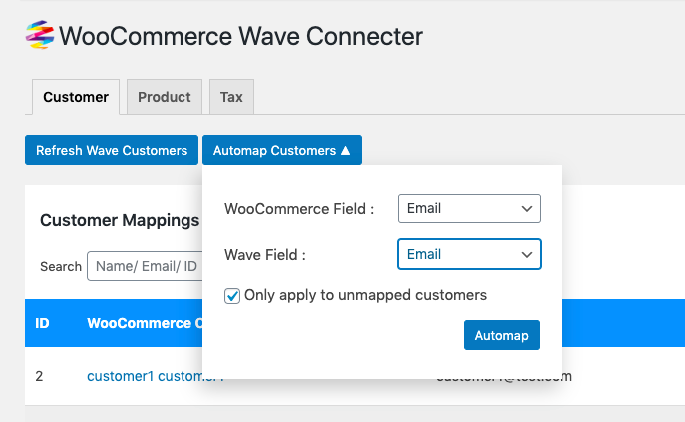 Troubleshooting: Why I can't see a Wave Customer on the customer dropdown?
The customers and products are fetched periodically from Wave. You can run a force refresh by clicking on Refresh Wave Customers or Refresh Wave Products button.